Discover more from Design Lobster
Surprising stories from the world of design. Every two weeks on Monday.
Over 3,000 subscribers
#3 Public data, escape rooms & what designers are for
Happy Friday people. Welcome to the third edition of Design Lobster.
Enjoying these emails? Why not give us a shout on twitter… 🙏
Question: How might we
make public data collection more visible?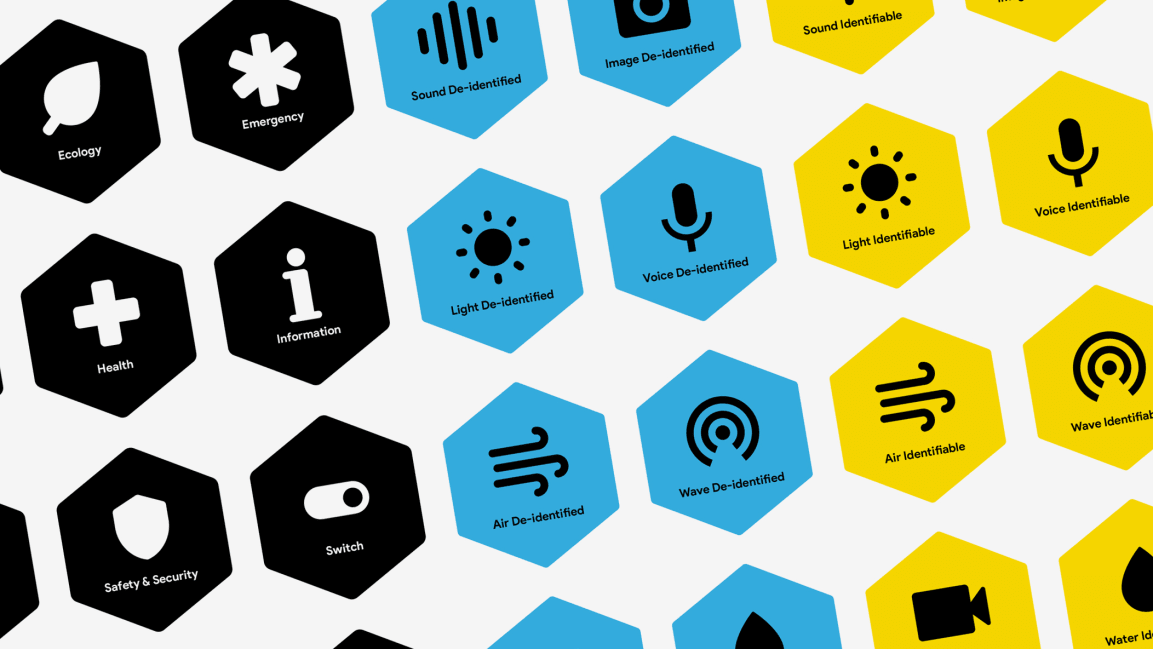 Those of you reading from London are now most likely having your face tracked in real time as you move around the city. The Met argue that this is to help them identify serious offenders only, but it is highly controversial and currently the subject of a legal challenge. What makes the tracking particularly sinister is how difficult it is to tell when it's actually happening. Laminated signs like this are low on specifics and easy to miss.
A design team at Sidewalk Labs in Toronto had a go last year at designing a flexible system of signage that might help solve this problem. The interlocking hexagons communicate what data is being collected, by who and for what purpose. Colours are on a gradient of brightness depending on how identifiable you are.
It's a valiant effort, though obviously where specifically the signs are positioned would have a big effect on how many people saw them. (If you ask me they should be the same size as road signs).
More importantly, as the creators admit, the signs don't solve the bigger issue of consent – ie there's no big GDPR button anywhere to say yes, you can capture and store my face indefinitely. 🙃
Design takeaway: How can you make what you are designing more transparent? If there is data collection involved, how do your users find out about it and give their consent?
Read more about the project from the designers at Sidewalk Labs here.
---
Object:
Escape room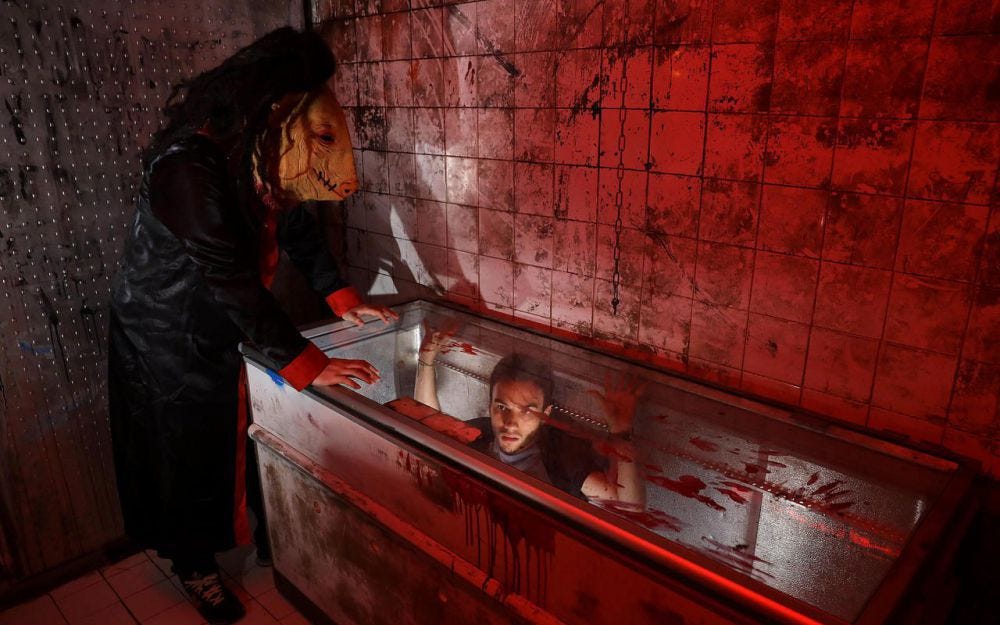 Escape rooms exploded onto the scene in the last few years to become the favoured choice of work socials across Asia, Europe and America. Normally themed, they involve a group of people being voluntarily locked in a room or a series of rooms, and needing to solve puzzles and find clues to get out. There is usually a time limit – the implication being that if you don't get out of the room quick enough you will be stuck there forever.
The idea for a live escape room games seems to have transferred from the world of video games. The escape game genre Takagim was popular in Japan in the the early 2000's and a company called SCRAP claims to have had the idea to build an immersive version in 2007. The idea became enormously popular and spread first across Asia, then the world.
It's a weird thing to watch groups of people in suits happily get locked in a windowless room above Oxford Street on a Wednesday afternoon. It made me think that conventional wisdom about people wanting things to be comfortable and easy most of the time isn't quite right. Sometimes we want to be trapped and challenged, so that we might (hopefully) feel the sweet relief of escape.
Design takeaway: Are there times when your users might actually want to feel uncomfortable now and again?
More detail than you could ever possibly want on escape rooms here.
---
Quote:

"There isn't enough time in the world for people to sacrifice infinite amounts of opportunity and cognition…

[We need] a class of aware, well-informed, trained and educated people who can navigate their way through this field of complexity, negotiating the snaky process of technosocial change and guiding them towards the sustainable.

Who would that be then? Designers. Who else is there?

– Bruce Sterling,

Shaping Things
Bruce Sterling makes an eloquent case for designers in his 2005 book Shaping Things. Having no truck with the idea that designers are only there to make things look nice, he characterises them here as a kind of guide – leading people through a complicated and changing world. I like that.
Keep discovering. 🦞