Discover more from Design Lobster
Surprising stories from the world of design. Every two weeks on Monday.
Over 3,000 subscribers
#2 Food, kintsugi & 'quantums of utility'
Happy Friday people. Welcome to the second edition of Design Lobster.
Is this email in your spam? Just add this email address to your contacts 🙏
Question: How might we
make food without animals or plants?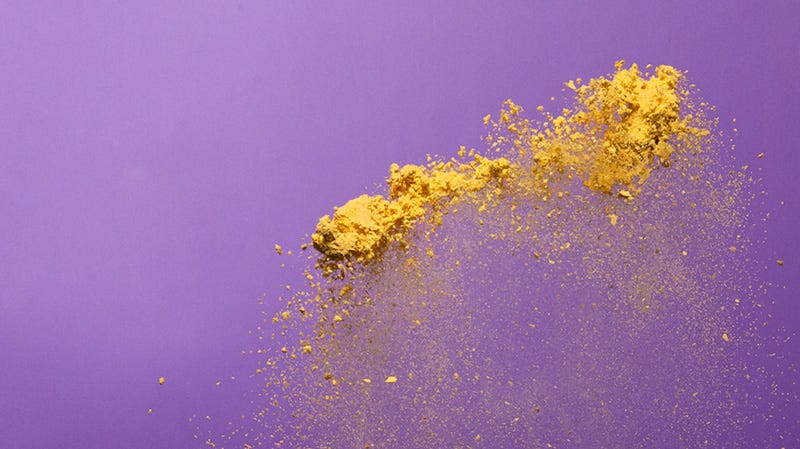 Anyone who watched Apocalypse Cow on Channel 4 a few weeks ago will have seen the short excerpt where a group of Finnish scientists at a company called Solar Foods made a pancake out of some flour for the presenter George Monbiot to try. This was no ordinary flour however. It had been created in a steel vat from a chemical reaction using only the hydrogen and carbon dioxide in water, a special mix of microbes and solar energy. Reportedly, it tastes similar to wheat flour.
Solar Foods have challenged the assumption that food production needs to involve either plant cultivation or animal husbandry. By instead using microbes, Solar Food's ambition is to produce nutritious food in the most efficient and environmentally-friendly way possible. They say the process uses 1550x less water per gram of protein than beef production and 10x less than soy cultivation.
Design takeaway: What if you started from square one and took nothing for granted. What would that solution look like?
Solar Foods website here
---
Object:
Kintsugi bowls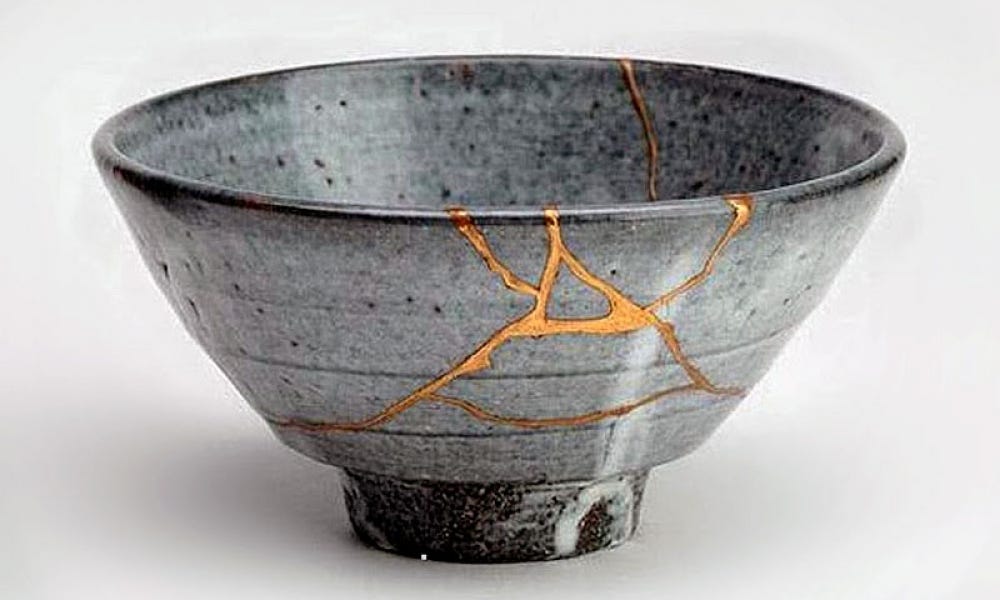 The Japanese art of 'golden joinery' (金継ぎ) is believed to have developed in the 15th century when the reigning Shogun was disappointed with a crude repair made to a favourite tea cup. A group of craftsmen took out the metal staples that had been used and instead filled the cracks with lacquer and powdered gold. Ironically, the new art from that developed from this became so popular that people began to smash valuable pottery just so they could be repaired in this way.
Philosophers have picked up on the ethical dimension of this aesthetic. Kintsugi seems to exemplify a kind of thriftiness and a willingness to live with and even celebrate that which has been damaged. Nowadays when we are trying to design things that last longer and consume less resources, that philosophy seems more relevant than ever.
Design takeaway: If you can't change some aspect of what you are working with, how can you transform it into the best feature? How can you own the flaws?
Kintsugi porn (and further info) here
Want to make your own? This French guy has a tutorial.
---
Quote: "[find the] 'quantum of utility' - the kernel of an idea that solves a burning problem for a tiny subset of people."
If you can solve a big problem for (even a) small group then the chances are you're onto something.
Keep designing. 🦞
PS
Why your emoji scissors can't close.
Enjoying Design Lobster? Tell a friend.