Discover more from Design Lobster
Surprising stories from the world of design. Every two weeks on Monday.
Over 3,000 subscribers
#19 Vanishing packaging, heavy blankets and spontaneous gestures
It's Design Lobster #19 and this week we're weighing things up. Some as light as biodegradable seaweed, others as heavy as a 12kg blanket. ⚖️
Question: How might we decompose packaging in days rather than centuries?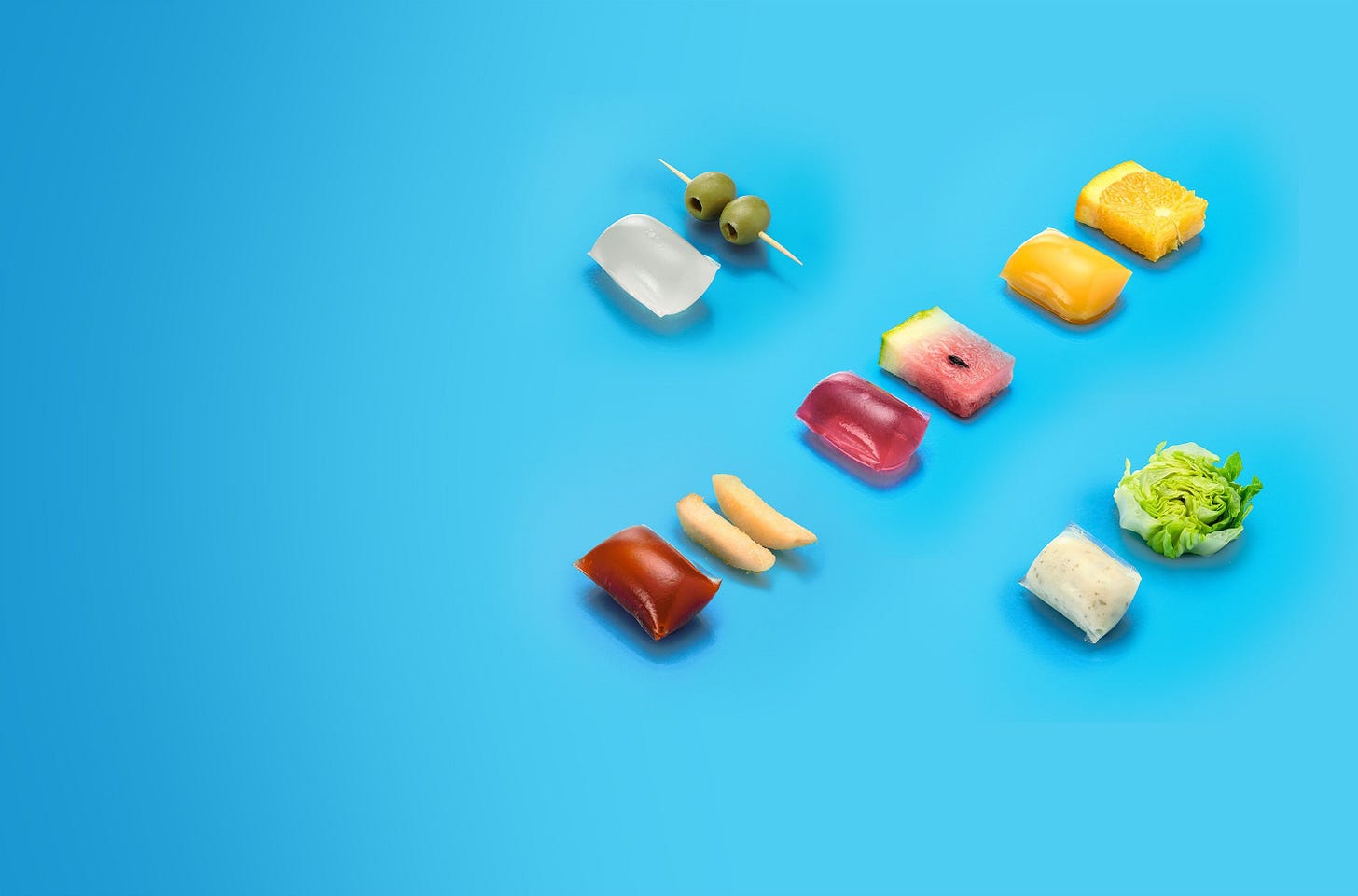 I know I have a thing for disappearing packaging (Design Lobster #6) so I'll have to request you indulge me just one more time 😜. I got excited this week about Notpla, a London based startup who make a biodegradable plastic out of brown seaweed. Unlike conventional plastics which take years, Notpla disappears in 4-6 weeks. It's also edible.
The seaweed material is a kind of film, which means that it makes containers that are squishy rather than rigid. For now, it seems they are designed for holding liquids rather than solids. The resulting sachets are marketed as Oohos and have a distinctly space-age aesthetic. I do have questions about how easy it is to drink from an Ooho without spilling stuff down your front, and how long they really last in normal use. But maybe the odd handbag mayonnaise explosion is a fair price to pay for a reduced environmental impact.
Design takeaway: Could your design be squishier?
Watch a video on their website.
---
Object: Weighted blanket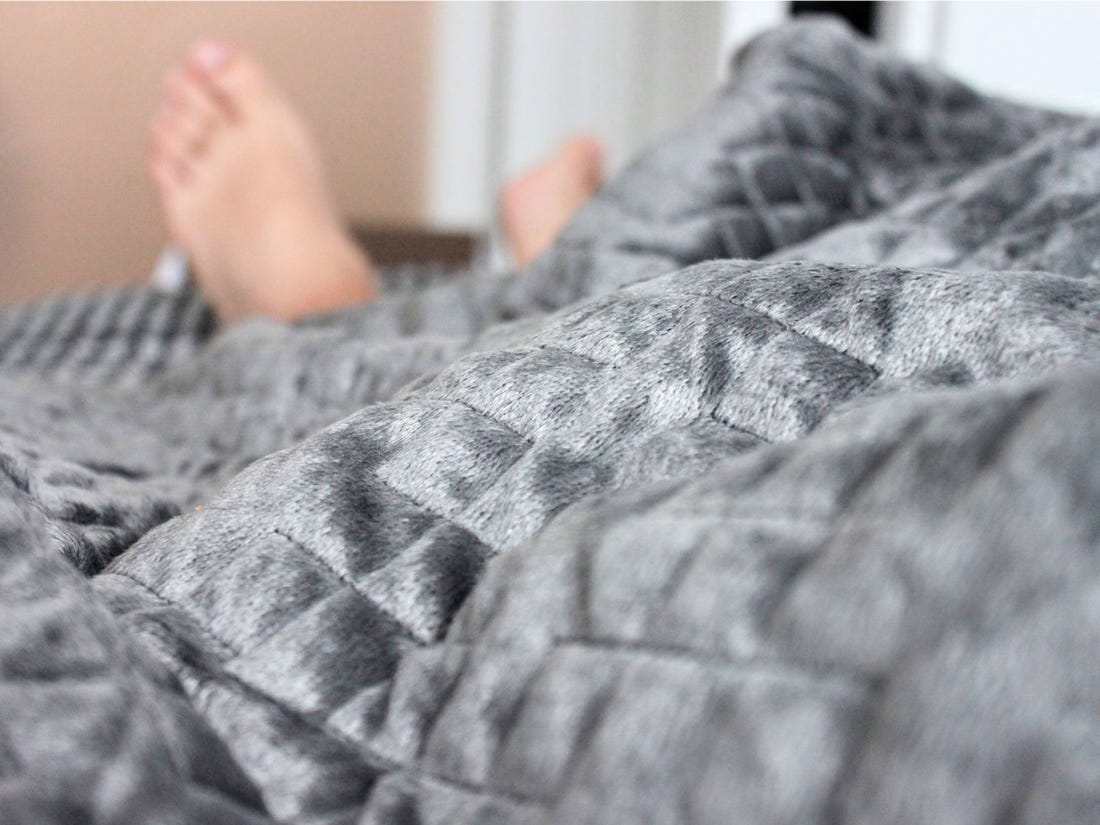 Above: a Gravity Blanket
In these anxious times many of us will be missing the touch of family members and friends. It's still unclear when we'll be able to share something as simple as a hug again. Feeling rather hugless myself, I was interested to learn recently about weighted blankets. Used in therapeutic settings for many years, these consist of padded quilt containing steel shot or micro-beads to give it a set weight. The sensation of this heaviness and the way it immobilises the body is reminiscent of human contact, even of being in the womb. Intriguingly, there is some limited research evidence to suggest they help with insomnia, anxiety and depression.
Predictably, it had a DTC makeover a couple of years ago in the form of Gravity Blankets who found Trump's America a perfect market for anything anti-anxiety.
I'm more interested, however, in the way these blankets convert their physical property of heaviness into a psychological feeling of comfort or security. In this case there's an unusually objective link between a characteristic of the design and how it makes us feel. Because weight is such an embodied sensation, it communicates emotion in a direct, almost primal way. Of course, weight is not really something designers get to play with very freely – more often than not, we're trying to make things lighter so they use less resources. Still, I can't help but wonder if sometimes the world would benefit from a bit more heft.
Design takeaway: Could you add some comforting weight to your design?
Sew your own weighted blanket.
---
Quote: "

What is necessary is to give the object the form best suited to the spontaneous gesture or instinctive reflex which corresponds to its use…

"

–

Eileen Gray, furniture designer & architect
We admired Gray's Noncomformist Chair in Design Lobster #5 and this week I've included a quote that gives a view into her design process. With her eye trained on the way people behave instinctively, she imagines ways of accommodating this behaviour in a design so that it begins where their gesture ends. The human and the design two interlocking halves of a puzzle.
Keep discovering. 🦞
PS. This week I donated to the Equal Justice Initiative, who campaign to end mass incarceration, excessive punishment, and racial inequality. I have only a small platform here, but please do visit their website and consider supporting their work if you are in a financial position to do so. #BlackLivesMatter

---
Has this email been forwarded? Sign up below to get the weekly emails delivered to you. ✏️