Discover more from Design Lobster
Surprising stories from the world of design. Every two weeks on Monday.
Over 3,000 subscribers
#16 Carbon-negative alcohol, The Thing and design heroics
It's Design Lobster #16 – get tipsy and listen in on tales of eco-vodka and espionage… 🥃🕵️‍♂️
Question: How might we

make carbon-negative alcohol

?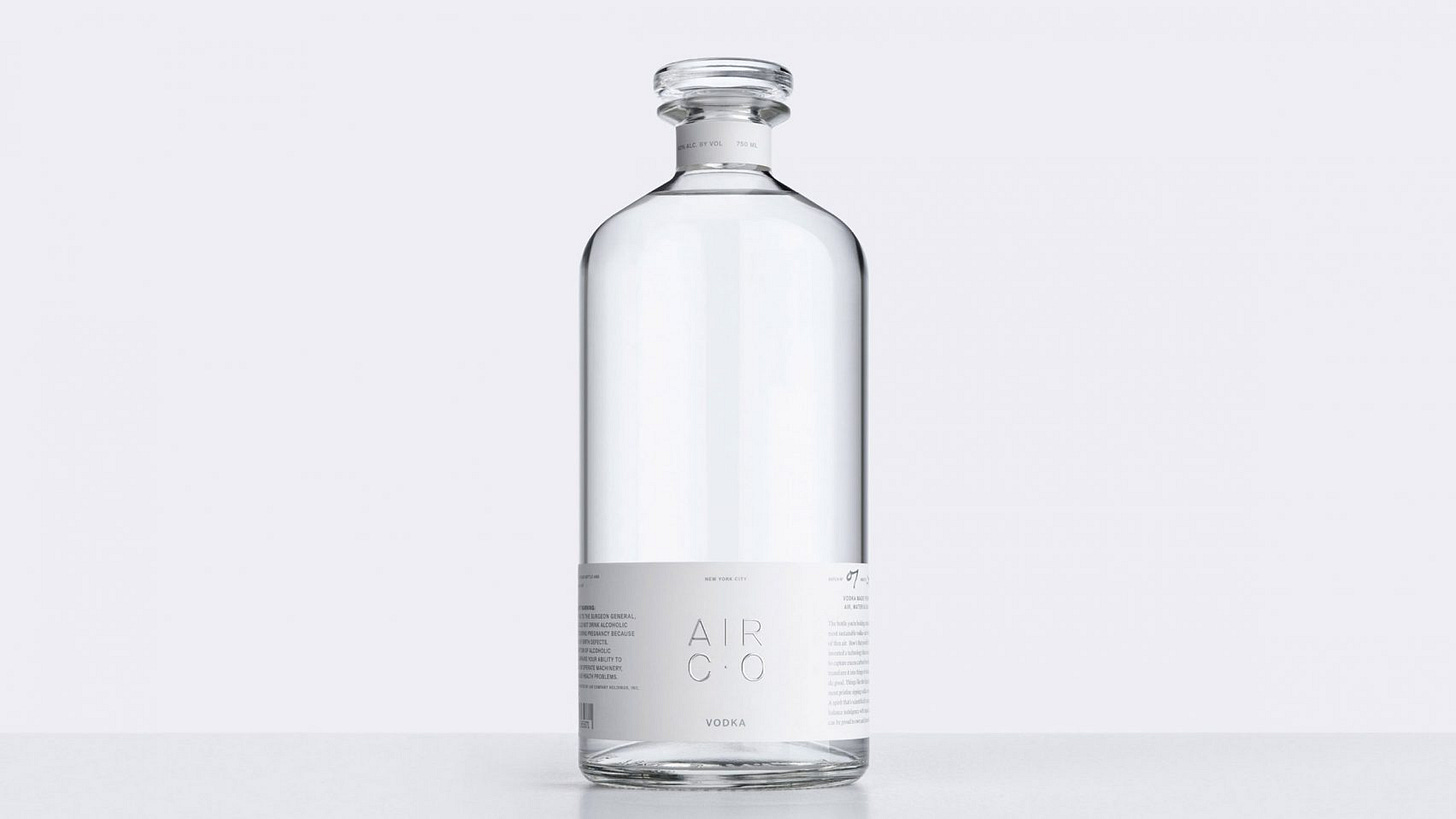 We talked about carbon-negative buildings in Design Lobster #5. This time we're going down to the scale of an individual product. This vodka – produced by Bushwick, Brooklyn based Air Co – converts waste carbon dioxide from beverage manufacturing plants into ethanol using a process known as electrochemical conversion. Based on the lifecycle analysis they commissioned, an individual bottle ends up with a score of -0.5kg carbon dioxide emitted, ie it takes more in than it emits.
The problem that they are solving, how to have a tipple entirely free of eco-guilt, is currently perhaps a niche one. I can't say that I have poured a drink into my glass and felt the same flygskam that I would get taking a short-haul flight. But it's probably just a matter of time. I see a product like this as a harbinger of a coming tidal wave of carbon-negative lifestyle products that are all designed around the same concern – how might we make our customers feel less guilty? Designers, take note.
Design takeaway: How could your design alleviate some of the anxieties your users have about their environmental impact?
Check out their fancy website.
---
Object: The Thing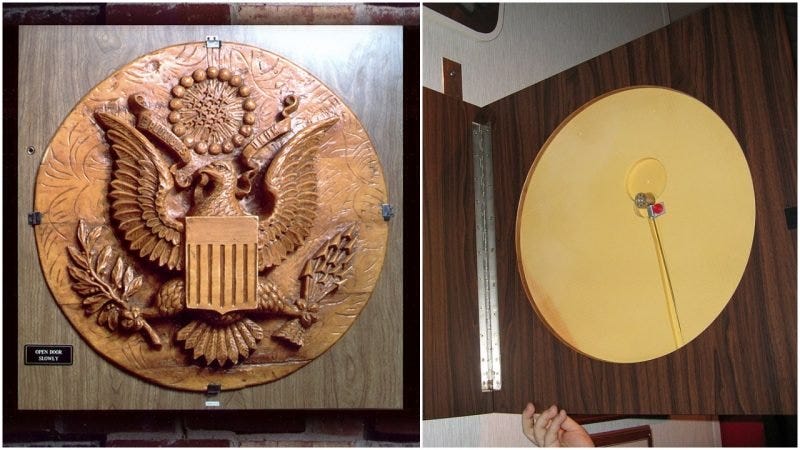 This rather heavy and overbearing military seal was gifted by the Soviet Union to the US Ambassador Averell Harriman in August 1945 and hung in the Ambassador's study until in 1952 when it was discovered to contain a covert listening device. By beaming radio waves at it, Soviet operatives had been able to use it to listen in on conversations happening in the room. Designed by the inventor Leon Theremin, the device required no power, and had only been discovered by accident when a British radio operator heard American voices on an open radio channel. One of the first of a new category of bugs, it was thereafter known as The Thing.
The moral of this story is just the same as the story of the Trojan Horse – arguably the original bugged object. Beware Greeks bearing gifts.
But as with the Trojan Horse, what I think makes this object so interesting is it's sheer size. The conventional way to think about hiding a bug would be to make it very small, so that it didn't get noticed or even seen. But human psychology doesn't work exactly like that, in fact small things can often draw our attention more than very big things. By making the listening device so large, glossy and distracting, the designers guaranteed its true purpose would remain concealed.
Sound like any social networks you know? 😉
Design takeaway: Want to get your user's attention? Maybe going big isn't the answer.
Bugs galore in this video from the KGB Espionage Museum.
---
Quote: "

Things need to be ordinary and heroic at the same time.

"

– Alison &

Peter Smithson
Alison and Peter Smithson were one of the great architecture power couples of the 20th century. They were excited by the architectural possibilities of mass-produced materials, believing ordinary elements like breeze-blocks, steel I-beams and plate glass could be expressed heroically by a new architecture. I like their way of seeing the potential for heroism in very ordinary things. For me the ordinary is the designer's raw material – by careful attention and manipulation we can make nearly anything, even breeze-blocks, heroic. 💪
Keep discovering. 🦞
---
Enjoyed this week's newsletter? Share it with a friend, loved one or fellow designer. 🤓
Has this email been forwarded? Sign up below to get the weekly emails delivered to you. ✏️